Your Restaurant Legacy Starts Here
Make the Unthinkable Thinkable With Your Own HOTS FRANCHISE
If you're looking for a restaurant franchise concept that operates like a well-oiled machine, offers reasonable investment costs, and, most importantly, serves up craveable foods loved by EVERYONE, you're in the right place.
Building from the Ground Up takes time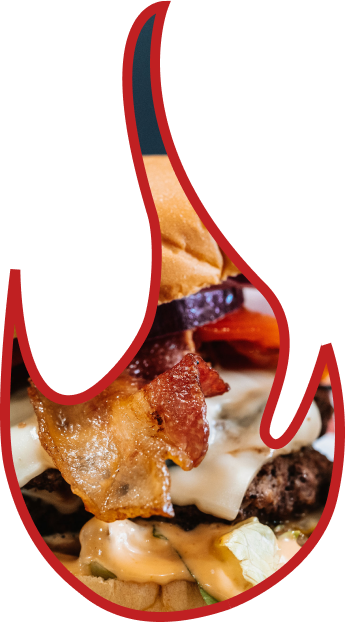 As people with entrepreneurial mindset, we all want more time in the day doing what we love when we want to. We are capable, disciplined, and hardworking. We know we can work toward achieving our hopes and dreams without anyone watching over our shoulder. If only we have enough time.
Building a strong restaurant brand takes so much time and financial resources. The food business can be daunting and risky. Especially now, with so many challenges such as labor shortages and high supply-chain costs gumming up the works.
To leapfrog other competitors in the already crowded market, there's really no secret but a tried and tested marketing and operations system, an all-star front- and back-of-house team, and a sensational A+ menu.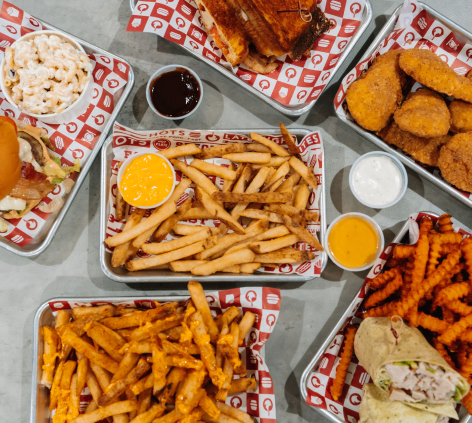 Contrary to popular belief, franchising isn't an "easy way out" for people who want to own a business.
It's a lot of work. And it comes with some risks.
But with a HOTS franchise, you won't have to go it alone.
Founded in the college town of Binghamton, NY, HOTS is a low-key, fast-casual concept serving up phenomenal American favorites… fast and hot, all day long – and late into the night.
Our franchising model gives entrepreneurs the tools they need to achieve all their business goals. Our best-practice system allows you to reap the benefits of our over 10-year labor of culinary love. Once you're ready, we'll pass the operational torch onto you, putting you in charge of fulfilling your own dreams.
Still, we won't ever leave you stranded.
Instead, we'll always be on hand to guide you to financial freedom and to point you toward a better, more exciting future for you and your team.
Find Yourself a Better Franchise Partner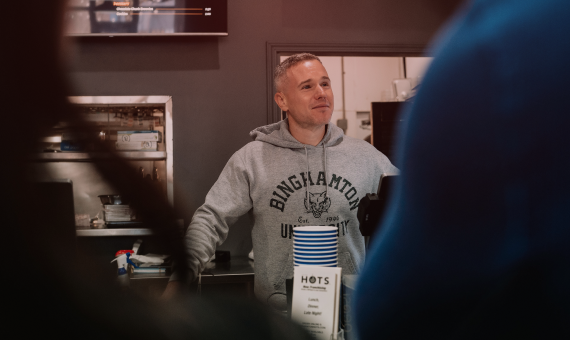 Since first opening its doors in 2011, HOTS has evolved into one of the most popular Binghamton-area restaurants. Most recently, during the Pandemic, we have been consistently featured prominently on food delivery platforms such as Grubhub, Uber Eats, and DoorDash.
A huge favorite among college students and professionals, HOTS quickly adapted to the pandemic era by speeding up training and operations to meet rising customer demand for warm comfort food in a work-from-home world.
Our mouthwatering menu satisfies just about every personal taste: all with first-rate service in a fast, friendly environment.
We've introduced a modern twist to many classic upstate NY meals--from the infamous "Garbage Plate" (born in Rochester, NY) to the Binghamton "Spiedie"--leaving the most crave-able ingredients as is. Our highly celebrated "spins" on local dishes are constantly enjoyed by late-night diners as well as walk-in and online customers who eat with us throughout the day.

Absolutely Love it and the food is out of this world

Garbage plates. Period.

Sizzling Menus

Was gonna post a pic but the food was so good I forgot

Great food, great prices and the staff was very friendly and quick with our order
Help you find the perfect location for your new restaurant
Assistance in building and training a highly effective in-house team that can help boost your efforts and grow alongside your business.
In-class and on-the-job training sessions using our detailed operations manual written by experienced franchise experts.
Hands-on help through every stage of the operational process.
Guidance on construction, decor, equipment and more.
Starting a business can sometimes be a lonely journey. So why take the road less traveled?
Over the past several months, we've worked closely with restaurant franchise industry experts to create and document a step-by-step process that empowers franchisees to hit the ground running from day one.
As a result, business owners who choose to franchise with us will be well equipped with a best-practice program designed for success. And if franchisees have any questions or need any extra guidance, we'll be ready to assist at a moment's notice.
Think we missed something?
Let's talk. There's a really good chance we can make it available to you. Do You Have What It Takes To Run A Franchise?
Liquid Capital Requirement:
$75,000
initial investment:
$122,850 to $213,450
initial franchise fee:
$25,000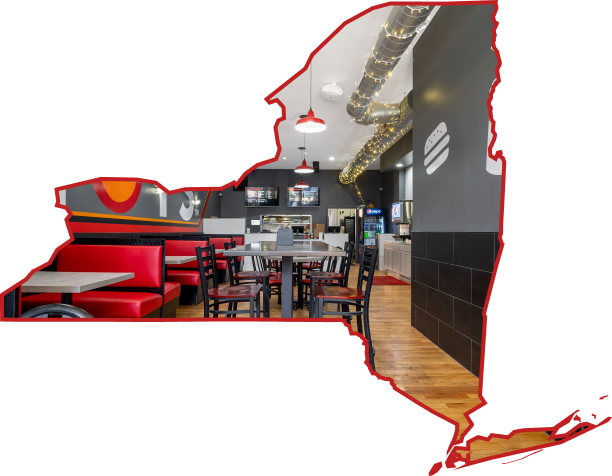 If Freedom is Your End-Game and you're
not afraid to do whatever it takes to get there…

… Now is the time to get unstuck in life and live up to your full potentials. It'll be worth your time. Trust us, we've been there.