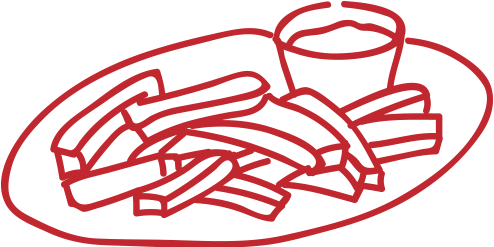 A HOT Restaurant Franchise
That's Perfect for Your Local Community
A franchise opportunity that's really HOT. Our signature menu item, known as the HOT Plate, is an incredible combination of flavors that has become legendary across upstate New York and beyond. Now you can open a legendary HOTS in your local community!
Your customers will love being able to create custom plates piled high with any of our menu options. Of course, your HOTS will offer more than just HOT Plates. Our menu satisfies just about every craving and includes burgers, hot dogs, subs, sandwiches, soups and salads. This is the perfect opportunity to join the booming fast-casual restaurant industry and serve up a great dining experience in your community.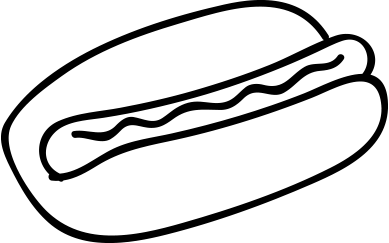 SUPPORT
We offer hands-on support at every stage of your restaurant's operations, so you can run your HOTS with confidence and ease.

We will help you find the perfect location for your new restaurant and offer guidance on construction, decor, equipment and more.

We offer classroom and on-the-job training.

You will receive a confidential operations manual that details our established standards and procedures for both front and back of house.

We offer marketing support and guidelines to help you create successful campaigns and promotions that grow your business.
OPPORTUNITY
Create your own local HOTS that offers creative menu options and convenience.

Never miss out on a sale with our flexible service options. We offer lunch, dinner and late-night in addition to carry-out, delivery and catering.

You can be part of the booming fast-casual restaurant business, where demand for customization, convenience and flavor has created a $233.7 billion industry. Get Started
Please fill out the form to request a copy of our brochure and learn more about our uniquely appealing food franchise.
This website and the franchise sales information on this site do not constitute an offer to sell a franchise. The offer of a franchise can only be made through the delivery of a franchise disclosure document. Certain states require that we register the franchise disclosure document in those states. The communications on this website are not directed by us to the residents of any of those states. Moreover, we will not offer or sell franchises in those states until we have registered the franchise (or obtained an applicable exemption from registration) and delivered the franchise disclosure document to the prospective franchisee in compliance with applicable law.