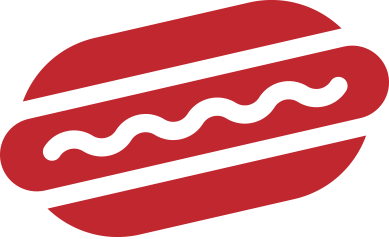 About Us
In 2008, it became clear that downtown Binghamton was on the cusp of a revitalization. Construction began on Binghamton University's Downtown Center, and new student housing developments quickly followed. No upstate college experience is complete without a late-night spot to nosh on Spiedies and Garbage Plates, so we opened HOTS for students working, living and playing in the downtown area.
Soon after opening our doors, we discovered locals loved our food too. We expanded our hours and menu to better serve the entire Binghamton community, and we now offer lunch, dinner & catering, in addition to late-night service 6 days a week, and our menu includes vegetarian and vegan options.
Our namesake HOT Plate is a classic Rochester Garbage Plate with a Southern Tier twist. It comes with your choice of meat, two sides & Martin's Potato Roll & is covered in our homemade "Rochester-style Hot Sauce. We also serve the Binghamton-born, marinated and spit-grilled meat specialty known as a Spiedie.
We are open Monday: 11a-10p, Tuesday/Wednesday/Thursday 11a-1:30a, Friday: 11a-3:30a, Saturday: 4p-3:30a.